100% ORIGINAL
My Account

My Account




Bronze-M Member

3% OFF




Extra Order Discount
Ring Size Chart
Please use the chart below for your reference. Viennois-online.com carries US ring sizes: 5, 6, 7, 8, 9, 10. We do not carry half sizes. See below for details:

Necklace Size Chart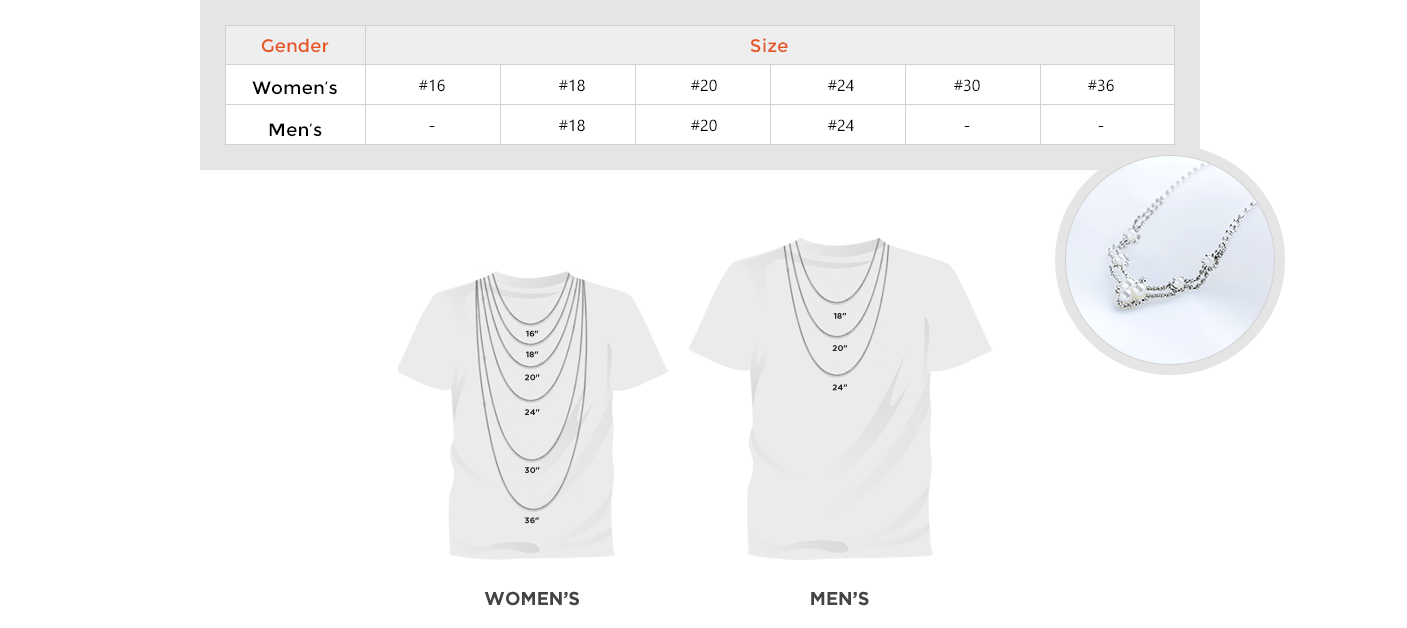 925 Sterling Silver

925 Sterling Silver is a combination of 92.5% pure silver and 7.5% of another metal, and it is the highest percentage of fine silver possible for jewelry subject to everyday wear. Fine silver (99.9% pure) is generally too soft and malleable for jewelry. Therefore, it is usually combined with copper to give it strength, while at the same time preserving both the ductility and beauty of its original form. How to care, click here
Find out more about 925 Sterling Silver !

Brass

Brass is an alloy of copper and zinc. The proportions of zinc and copper can be varied to create a range of brasses with varying properties. For jewelry, the most commonly used percentages of copper and zinc is 67% and 33%. This mixture helps the brass become stronger and more durable than copper alone, which allows for superb electroplating quality, and thus, it is the perfect combination for fashion jewelry.

TK316 Stainless Steel

TK316 Stainless Steel used in fashion jewelry, is an alloy with a minimum of 10% chromium content by mass. It does not stain, corrode or rust as easily as ordinary steel, and it is also hypoallergenic. Thus, it is extensively used in heavy gauge-welded components, such as jewelry. Tusk 316 stainless steel is of the highest quality for jewelry products. How to care, click here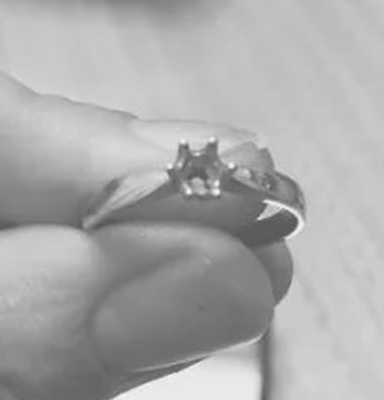 FOR STERLING SILVER
READ MORE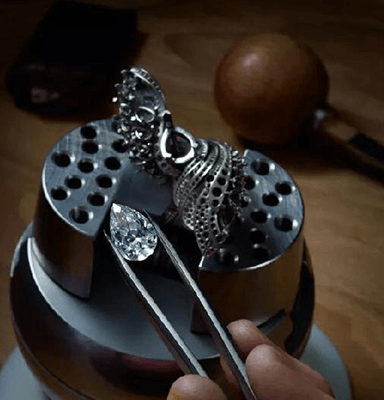 FOR CUBIC ZIRCONIA
READ MORE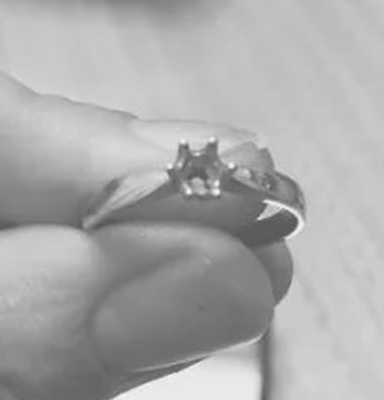 FOR RHODIUM PLATED SILVER
READ MORE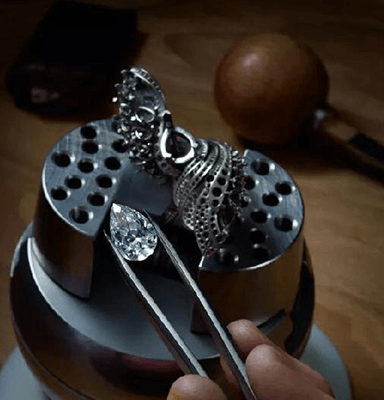 FOR GOLD PLATING
READ MORE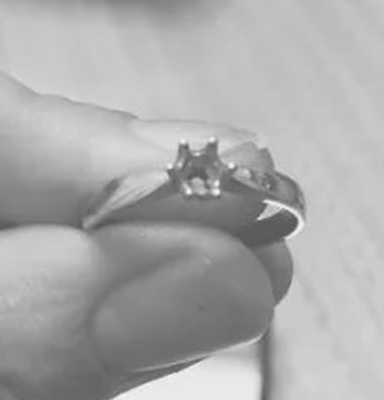 FOR STAINLESS STEEL
READ MORE

Note: We recommend that you don't use silver dips for removing oxidation from your silver jewelry as it will leave microscopic pits causing it to darken faster. Instead, focus on preventative care by storing your jewelry in a closed box or plastic baggy as silver will tarnish when exposed to air.
FOR CUBIC ZIRCONIA
Use a cotton or flannel cloth to wipe your jewelry clean. A special jewelry polishing cloth would be perfect (a popular choice is Sunshine Polishing Cloth). Using straight, back and forth strokes, polish your jewelry and remove any surface dirt and dust. Do not rub in a circular motion as that can scratch the surface of your jewelry. Then use a cleaning solution to remove grime and dirt.
Just like a diamond, a cubic zirconia can be cleaned with warm water and mild soap. Use a soft, cosmetic applicator to reach crevices. However, if you wish, you can use a trusted jewelry cleaner to remove any dirt and dust from your zirconium.
Steam your CZ jewelry. Using a teakettle or any other method that produces steam, hold your jewelry directly over the steam stream to loosen dirt. You should wear gloves and use tongs or needle-nose pliers to avoid burns. Once steamed, use your polishing cloth to dry your jewelry.
Clean your jewelry with an ultrasonic cleaner. These units are inexpensive and nice to have if you own a lot of CZ jewelry. Store your jewelry in an airtight, sealable plastic bag. If this is not possible, store your jewelry in a lined jewelry box, away from the outside air.
FOR RHODIUM PLATED SILVER
Clean rhodium plated silver with warm water and a mild liquid soap (like ivory dishwashing soap). Rinse and dry with a soft polishing cloth immediately to avoid mineral residue from the water.
Never use any chemicals on your rhodium items. Never use toothpaste and never brush with a toothbrush. Don't use polishing cloths that are intended for use on uncoated silver or for gold jewelry. Don't place in an ultrasonic cleaner. Never use abrasives of any kind. Never use silver dips. Never use ammonia-based products. If you have an antique or heirloom, don't clean it without consulting an expert on your item.
FOR GOLD PLATING
Keep gold-plated jewelry away from hard surfaces. Bumps and scratches will cause the gold layer to wear away faster. Store your gold-plated jewelry in a velvet lined jewelry box, or wrap it in a soft material that will prevent scratches. Lightly wipe your gold-plated jewelry with a damp cotton cloth. This will help to eliminate any dirt or dust from accumulating on the surface and wearing away the gold layer. Use a non-abrasive jewelry polishing cloth and gently rub the gold-plated jewelry to restore shine. You can also take the gold-plated jewelry to a local jeweler where they can replace the gold layer. This may be necessary if the gold-plating has already started to wear off.
FOR STAINLESS STEEL
Stainless steel jewelry won't rust but it can tarnish over time. Steel jewelry does not tarnish as fast as silver jewelry but the rate of tarnishing depends on how its used. As with any jewelry it is best to avoid contact with chemicals (lotions, chlorine from pools etc.) in order to keep it cleaner longer. Steel jewelry is easy to clean, you can use mild dishwashing liquid (two or three drops in warm water will do) and wipe it down with a soft cloth. Steel jewelry is very durable and can withstand a lot of wear and tear, as opposed to silver which is a very soft metal.

No-Plating

No-Plating is when the metal of the jewelry piece has no additional outer coating, and the metal is often polished to make it shiny and reflective.

Vacuum/Ion Plating

Vacuum/Ion Plating the product is placed in a vacuum chamber, which is pumped down to the desired vacuum pressure. The chamber is then heated to the target temperature to evaporate the material, which is sprayed onto the product, producing a thin layer of coating. It is more durable and wear-resistant than traditional plating methods.

Galvanic Plating

Galvanic Plating is a process that uses electric currents applied to two opposite poles (negative & positive) in a tank of solution which contains the dissolved material of the coating. The product is attached to the negative pole and powered with a negative charge, while the metal dissolved in the solution is powered with a positive charge. The product then attracts the positive-charged metal in the solution, and thus, creating a thin coating of the desired material.
Gold Plated

Rose Gold Plated

Platinum Plated

Silver Plated

Oxide



Single-Tone

Single Tone is when a piece of jewelry has only one type/color of plating.




Two-Tone

Two-Tone is when a piece of jewelry has two types/colors of plating.




Three-Tone

Three-Tone is when a piece of jewelry has three types/colors of plating.